Spaceghostpurrp – The Black God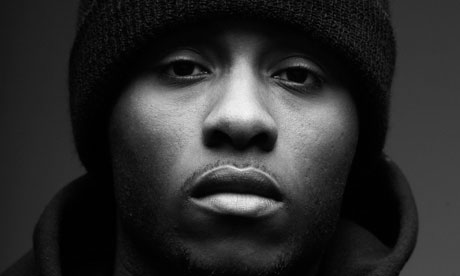 http://www.youtube.com/watch?v=NBDOzmT0kYM
My new favorite producer/mc Spaceghostpurrp has released the video for his new creepy syrup sippin tune 'The Black God'. I was also extremely exited to hear that his debut album will be released on no other then the legendary 4AD records. Apparently most of the album is a mix of re-recorded versions of tracks from the Blvcklvnd Rvdix 66.6 (1991) and God Of Black tapes which will be re-mastered at the famous Abbey Road studios in London. Pretty decent for a rappers first release right. Well this combination will make a beast of an album thats for sure. Check out the track list :
Tracklisting:
1. Mystikal Maze
2. Bringing The Phonk
3. Osiris of the East
4. Suck A Dick 2012
5. Get Yah Head Bust
6. Been Fweago
7. Grind On Me
8. The Black God
9. No Evidence
10. Paranoid
11. Danger
12. Elevate
13. Don't Give A Damn
14. Raider Prayer
In support of this highly anticipated release Spaceghost will do a mini European Tour. Details Below.
May
15th – Santos Party House, New York
16th – The Standard Hotel, New York
27th – Nouveau Casino, Paris
29th – AB Hall, Brussells
30th – Casino De Paris, Paris
31st – Yo Yo @ Notting Hill Arts Club, London
June
1st – Melkweg, Amsterdam
2nd – Melkweg, Amsterdam